What SpatialPoint Can Do for You
Location is critical for almost every business today. When you fully understand the impact of the location of customers, stores, infrastructure and other assets, and getting from one location to another, you have opportunity to gain greater analytic insight, efficiency and profitability.
Newer, More Affordable Technologies
In the past few years, the technologies used to solve problems where location is critical and can provide a competitive advantage have evolved considerably. SpatialPoint delivers the high-functionality of traditional geographic information systems (GIS) at affordable price points. We do this for you by extending the capabilities of Bing Enterprise Maps and Microsoft MapPoint technology platform. Bing Enterprise Maps, Microsoft MapPoint, Pitney Bowes Spectrum and MapInfo Professional products.
SpatialPoint has built a successful, customer-focused business by staying on the leading edge of technological developments, nurturing a strong positive relationship with Microsoft and other vendors, establishing valuable core competencies, and creating a responsive and nimble organization that insists on providing superior customer service and support to our customers.
Areas of Expertise
Build and host store/office/dealer locators on the MapPoint platform to help drive customer traffic into brick and mortar locations.
Extend the functionality of store locator systems to gain additional business intelligence.
We integrate Pitney Bowes Spectrum and MapInfo technologies in the insurance, financial, and telecommunications industries.
Develop new applications with Microsoft mapping platforms that utilize the .NET framework and integrate both the Microsoft Bing Maps and MapPoint 2013.
Extend your current enterprise line of business applications to provide mobile professionals with Location-based Services (LBS) on the Bing Enterprise Maps Platform.
Build add-ons to extend the functionality of the Microsoft MapPoint 2010 CD product.
Teach training classes for Microsoft MapPoint CD product.
Provide comprehensive outsourcing and full service hosted and turnkey mapping services.
Augment Microsoft Bing Maps and MapPoint applications with software add-ons and data from MapInfo, Esri, TomTom (TeleAtlas), Here (Navteq), Alteryx and others to provide complete and cost-effective solutions.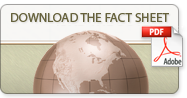 Privacy policy
SpatialPoint is committed to protecting the privacy of our visitors to our website. We want to provide a safe, secure user experience. We will use our best efforts to ensure that the information you submit to us remains private and is used only for the purposes as set forth herein.
Information about all SpatialPoint visitors
In general, we gather information about all of our users collectively, such as what areas users visit most frequently and what services users access the most. We only use such data in the aggregate. This information helps us determine what is most beneficial for our users and how we can continually create a better overall experience for our users.
Information about you specifically
In some instances, such as in the demonstration and subscription areas of the site, we may need more specific information about you, such as name, address, e-mail, telephone numbers, credit card number, etc. We may use that information to make you aware of additional products and services which may be of interest to you or to contact you regarding site changes. We may also ask you for other information, such as information on your interests, your likes and dislikes regarding the site, etc., to help improve the site.
Disclosure
We do not disclose information about your individual visits to SpatialPoint or personal information that you provide to any outside parties, except when we believe the law requires it.
Feedback
Any feedback that is submitted to SpatialPoint through via email or through forms on the website become the property of SpatialPoint. We may use this feedback for marketing and future development purposes or to contact you for further feedback on the site.
Updates
If we decide to change our privacy policy, we will post those changes here. If you have questions or concerns, please feel free to email info@spatialpoint.com or call 866-846-5900.

SpatialPoint is staffed with senior level application architects, programmers, integrators, data center operators, technical support specialists, trainers, and sales and marketing professionals. We serve a broad customer base of both large and small companies across many industries.
Our customers choose us to help build and deploy applications for:
Mobility
Asset tracking
Site selection
Demographic analysis
Sales territory analysis
Customer segmentation and profiling
Trade area analysis
Market potential and penetration analysis