Address Validation
Physical addresses anchor hundreds of digital data points, which are used in every aspect of organizational decision-making.
They have to be right.
Get Expert Advice on Address Validation
In the past, a bad address meant a returned mailer, maybe a failed promotion or loss of a customer.
Today, a bad address can represent fraud or result in the loss of millions of dollars from poorly completed risk assessments or opportunity analyses. Even worse, address issues may show up in regulatory filings that could literally cost you your business. That's on top of significant additional costs in today's lightning fast e-commerce industry.
And due to the inter-relationships between datasets, bad data multiplies like a virus.
That's why it is so important to implement Best in Class Address Validation & Correction services at the beginning of your decision-making processes.
Standardize address formats coming from multiple sources.
Eliminate duplicate records. Or triplicates.
Turn address fragments into complete addresses.
Identify multiple customers at the same address.
Identify one customer with multiple addresses, and use the right one.
Confirm that every address is real and deliverable.
If you are geocoding, send the geocoder the correct address–it makes a difference. 
In partnership with Precisely, formally Pitney Bowes Software, a leader in location intelligence for over 30 years, we provide Address Validation & Correction services for more than 240 countries—sometimes from fragments as small as a postal code and PO Box number.
Add VeriMoveTM to your services and you can also stay in touch with the millions of your customers that move each year. This service gives you access to 18-48 months of change of address data.
Improve your decision-making ability and business outcomes
Save yourself the high cost of bad address data
And take full advantage of the unique insights provided by location intelligence based on real, valid addresses:
• Detecting fraud
• Identifying consumer trends
• Analyzing opportunity and risk
• Developing promotions
• & Complying with legal regulations
SpatialPoint's exceptional customer service makes it easy.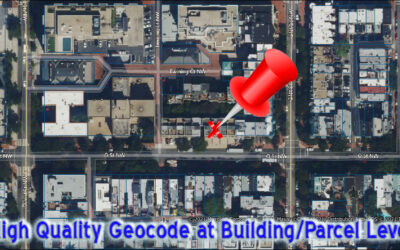 Geocoding Basics What is geocoding? Simply, it's the process of matching a location such as: an address ("Street-level geocoding") postal (ZIP) code ("ZIP-Level or Postal-Level geocoding) city name ("City-Level Geocoding, not used as much anymore) county name,...