Where does this data come from?
There are many sources and all of the key datasets are built and delivered in consistent formats with consistent naming conventions – even across countries.  Some of the data comes from public sources and some from private sources and some from both. In the SpatialPoint Data Primer, we explain many of the aspects of how to think about location/spatial data.
We are here to help you choose the best data for your applications. Contact us!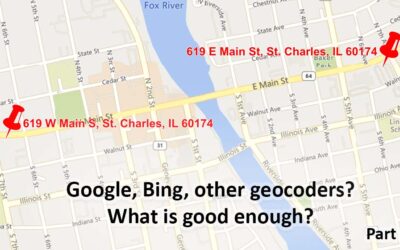 Are the geocoding tools in Google, Bing, etc. good Enough? Part 1 Note:  This is the first of a series of articles contrasting the approach of many geocoders, especially Google's and Bing's offerings, with enterprise/professional geocoding. When Google introduced...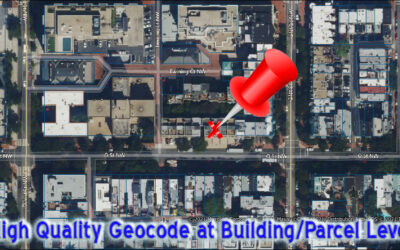 Geocoding Basics What is geocoding? Simply, it's the process of matching a location such as: an address ("Street-level geocoding") postal (ZIP) code ("ZIP-Level or Postal-Level geocoding) city name ("City-Level Geocoding, not used as much anymore) county name,...
One of our goals in communicating to you is to provide the most important information that helps you identify the signal and the noise. Think of listening to a radio station with static. The static is the noise and the voices or music are the signal. Our brains do a great job of filtering audio and there are tools to draw out the signal and suppress the noise. This blog is about focusing on the signal for various topics and, when possible, we'll describe the noise. Unlike the radio static that is random, some of the noise in the marketplace may seem like signal, but it's not.