P&C Insurance and Re-Insurance
P&C Insurance and Re-Insurance

Insurance is a promise to policyholders. It says, when something goes wrong, we'll be there to help. But you can't make that promise to everyone and stay profitable. That's where data makes a difference.
SpatialPoint has developed a number of insurance industry mapping solutions, such as mapping policy holders and claims, determining and managing risk, routing claims adjusters and more. Our clients include Prudential Financial, Aon and others.
A single view of risk makes a difference.
Understand as much as possible about every location.
Gain actionable insights to make better business decisions.
Add precision to risk analysis and modeling and turn information into action.
Improve pricing efficiency, risk management and more.
Improve the customer experience with greater data and analytics.
Drive bottom-line business objectives across the organization.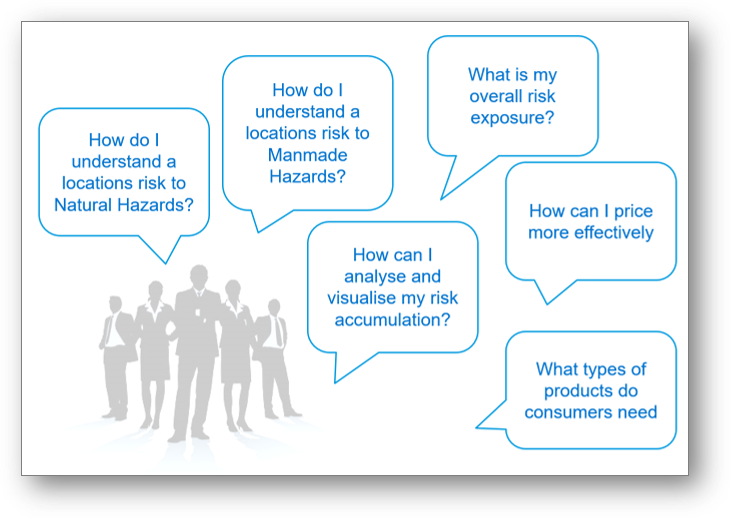 Everything you do depends on precise data.

Current and more accurate datasets to deliver today's must-have insights.

Detect risk that others miss
Understand natural hazards risk
Pinpoint pockets of opportunity

Provide accurate, competitive pricing
Price based on a more accurate risk assessment

Manage state filing requirements

Visualize total portfolio exposure
Enhance financial risk models

Determine PML

Understand which products consumers need
Improve product design and pricing
Pitney Bowes offers you many ways to mitigate risk and improve pricing efficiency.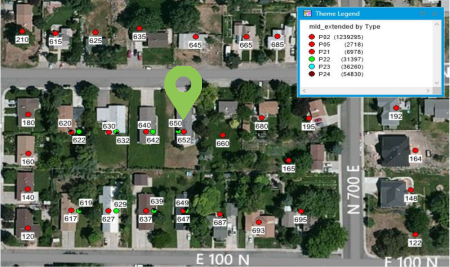 Geocoding
The Spectrum Enterprise Geocoding Module uses street addresses and postal codes, as well as intersection, road segment, named place and APN data to ensure that you get the most accurate data location possible, quickly and easily.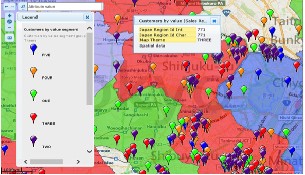 Master Location Data
To better understand risk, insurers need to associate customer addresses with precise locations and enrich those addresses with location-based risk information. Master Location Data and GeoEnrichment deliver Property Attribute Data, APN and Elevation to help you make quick, accurate decisions.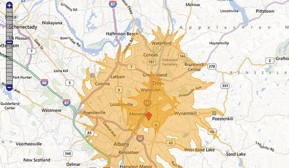 Geoenrichment
Baseline and detailed demographics datasets used with Geo-demographics data capture key indicators and characteristics, including Housing Type and Tenure, Household Size, Health, Education, Economic Status, Employment, Marital Status and Nationality.
"Geocoding and the Genealogy of an Address: When buildings have more than one address".
Build a customer-centric insurance company
Handle claims with precision.
Expedite claims processing.
Enhance customer insights and analytics.
Expedite adjuster response.
Increase customer satisfaction and retention.
Market with confidence.

Identify high-value customers and prospects.
Target based on more precise risk profiles.
Improve upsell and cross-sell.
Recruit and retain key agents and brokers.
The Risk Data Suite
Comprehensive location risk models for full understanding of risk exposure
Scientific modeling from industry experts
Provides competitive advantages with accurate and factual data
Meets regulatory, rating, and reinsurance demands
Underwriting to a profit
Regularly updated
Ready to use in MapInfo Pro, Spectrum Spatial Analyst, Location Intelligence Module
Easy to consumer by other spatial technology and Business Intelligence tools
FloodRisk Pro
Including FEMA Flood Boundaries and DFIRM
data, FloodRisk Pro helps insurers better control operational costs by leveraging sophisticated elevation and proximity data. Underwrite and rate properties with greater accuracy to improve determination and management of potential flood
risk, inside and outside of FEMA flood zones.
Unique dataset combining historic archived data which has been converted to digital format, along with the most recent updates from FEMA.
Complete coverage of the USA
Identify immediate, and historical trend risk (100 yr. flood zones)
FireRisk Pro
A comprehensive state-of-the-art analysis of wildfire risk in the US. Combining fire shed, forest condition, topography and fire behavior analysis, FireRisk Pro derives the most crucial outputs and understanding
of wildfire risk assessment.
Underwrite in high value areas where the competition cannot.
Define nationwide risk scores by coupling wildfire loss data and wildfire risk
Calibrate wildfire risk with historical loss data to predict portfolio exposure
Perform national wildfire risk portfolio management with one consistent solution
Earthquake Bundle
Helps underwriters determine the maximum earthquake exposure for a specific ZIP Code or by insurer territory.
Comprehensive spatial data for analysis of ground shaking effects upon property:
Residential and commercial property
Gas lines, pipe Lines and utilities
Datasets:
Fault lines and fault zones – 1/4 mile
Earthquake epicenters – history
Earthquake exposure – 5 by 5 mile grid
Earthquake frequency – number of R5 or greater incidents
U.S. coverage
Mass Movement Bundle
Represents movements of masses of bodies of soil, bedrock, rock debris, soil, or mud that typically occur along steep-sided hills and mountains.
Large amounts of rock and soil movement:
Mountainous or hilly areas
Volcanic activity
Caves
Mines
Bundle contains
Landslides – locations, regional impact,
regional susceptibility
Abandoned Coal Mine locations
Karst and Pseudokarst regions – caves
Florida Sinkholes locations
Weather Bundle
The Weather Bundle contains comprehensive hazardous weather data including historical records
of hurricane, hail, tornado and wind storm information. Gives insurance carriers the ability to measure windstorm history for policy locations, disaster scenario analysis as well as weather-related risk exposure for commercial and residential properties.
Comprehensive hazardous weather analysis tools built around accurate historical weather information from 1985 to the present:
Tornados
Hail Storms
Hurricanes
Wind Storms
Datasets are provided as:
Historical events
Total events in 5 by 5 mile grids
Severity frequency regions
U.S. coverage
Updated annually
CrimeRisk Index
Pitney Bowes CrimeIndex data can be used to improve insurance underwriting applications and for risk and fraud assessment. The combined qualitative and quantitative crime classifications measure the likelihood of where crime may occur by 11 crime
types for all block groups in the US and Puerto Rico. Specific crime variables measured include Overall Crime, Violent Crime Score, Murder, Robbery, Aggravated Assault and many other categories.
CrimeRisk Index measures the likelihood of where a crime may occur across 11 crime types.
Each crime variable includes both a numerical score and a qualitative categorization:
Numerical Score: Higher values denote the increased likelihood of criminal activity
Qualitative Score: Explains the numerical crime score probability
Pitney Bowes defines crime according to Federal Bureau of Investigation (FBI) definitions for crime.
Index based area profiling
Coverage: USA

Solutions for the Insurance Industry
Store/Agent Locators
Where is the nearest agent to a customers home or business? Store/Agent Locators from SpatialPoint can help make you more findable, making it easier to do business with you.