Analyze geographic data and improve business decisions the across the USA, Canada and Australia
Whatever area you specialize in, the Spectrum Enterprise Geocoding Module can help your business in a number of ways. With precise location data, you can calculate the distance between two points, determine eligibility or locate potential marketing targets.
---
Improve your business data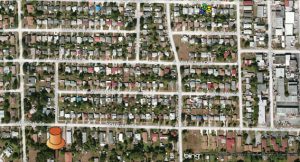 The Spectrum Enterprise Geocoding Module works with you in a unique way to improve the geographical data on which your company relies. Utilize the address geocoding feature to help you to find exact geographical locations by inputting an address and receiving a location, or alternatively inputting latitude and longitude or APN and receiving an address.
---
Precise location intelligence
The Spectrum Enterprise Geocoding Module uses street addresses and postal codes, as well as intersection, road segments, named place and APN data to ensure that you get the most accurate data location possible, quickly and easily.
---
With address geocoding software, you can:
Access data for locations in the United States, Canada and Australia
Geocode locations and correct erroneous addresses with parcel level precision
Obtain geo-coordinates from the point and parcel level right down to street interpolation and postal centroid level
---
Reliable national and international data sources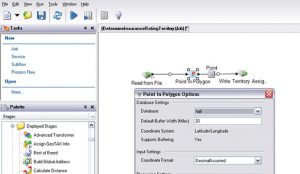 The Spectrum Enterprise Geocoding Module uses a wide range of up-to-date, reliable data from major sources including TIGER, Tom Tom, NAVTEQ and Centrus Points. It combines this information into a single data set, using a process called conflation. This process has significant advantages, resulting in more matches and fewer false positives.
The software also enables you to distinguish street address matches from postal code or geographic centroid matches just by looking at the result code.
---
Efficient and great value
The Spectrum Enterprise Geocoding Module is fast and efficient, giving you the ability to process customer data more efficiently.
It's extremely cost-effective — and unlike postal codes, longitudes and latitudes never change. Use the address geocoding software to link to Permanent Location Codes to your enterprise data, you can be sure that your geographic reports will be precise and relevant, now and for the future.