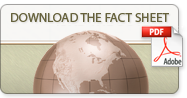 When consumers are evaluating a wireless product or service, wireless service coverage is a key factor in the purchasing decision. Monitoring your coverage and service performance is also critical to providing high quality customer service.
With a Wireless Service Coverage Locator from SpatialPoint, you can increase opportunities to turn prospects into customers and improve your customer service.
For Internal Purposes
Use an internal wireless service coverage locator to qualify customers, monitor service performance, and provide customer service with information they need to address customer calls.
For Consumer Purposes
When consumers are evaluating a wireless product or service, you can show them your coverage in any geographic area to help promote new and existing services and gain new customers.
Coverage Locator Benefits
Qualify Customers — By providing an interactive Coverage Locator, potential customers can input addresses such as their home or business and determine if coverage is available in a self-service manner.
Promote Usage — Introduce a new or expanded services to the consumer and increase revenues by promoting coverage.
Minimize Returns — Canceled contracts and returned equipment due to poor coverage in a customer's area can be costly to carriers. Now, customers can pre-determine if they have coverage where they work or live prior to signing a contract. This properly sets customer expectations, minimizing the likelihood of a return or cancellation of a contract.
Improve Customer Service — SpatialPoint's Coverage Locator can render detailed signal strength coverage data providing customer service reps with the information they need to address customer calls, diagnose the problem faster, and reduce call times.
High Quality Microsoft Bing Maps 
SpatialPoint utilizes Microsoft Bing Maps as the base maps for our Coverage Locators. This means you get high quality, professionally looking maps, at a fraction of the cost of other systems.
Coverage Data
If you have your own coverage data, it can easily be integrated into the Coverage Locator. Don't have coverage? No problem, we offer the industry's leading coverage database, CoverageRight™, which provides the latest voice and data coverage areas from virtually all of North America's wireless carriers.
Affordable and Effective 
Some industry solutions can be cost prohibitive and force you to learn complex software. In contrast, Coverage Locators from SpatialPoint are affordable, easy to use and effective for fast and accurate visual presentation of wireless coverage areas.